Mobile apps for studying Chinese during life's spare moments.
This post was adapted from an Instagram gallery post here.
What is dead time you might ask?
"Time when there is little or no activity"

Oxford Dictionary
For example, time spent on your commute, washing dishes, folding laundry, sitting on the toilet, Zoom meetings you don't really need to attend, etc…
We could choose to do nothing during that time, or we can study Chinese!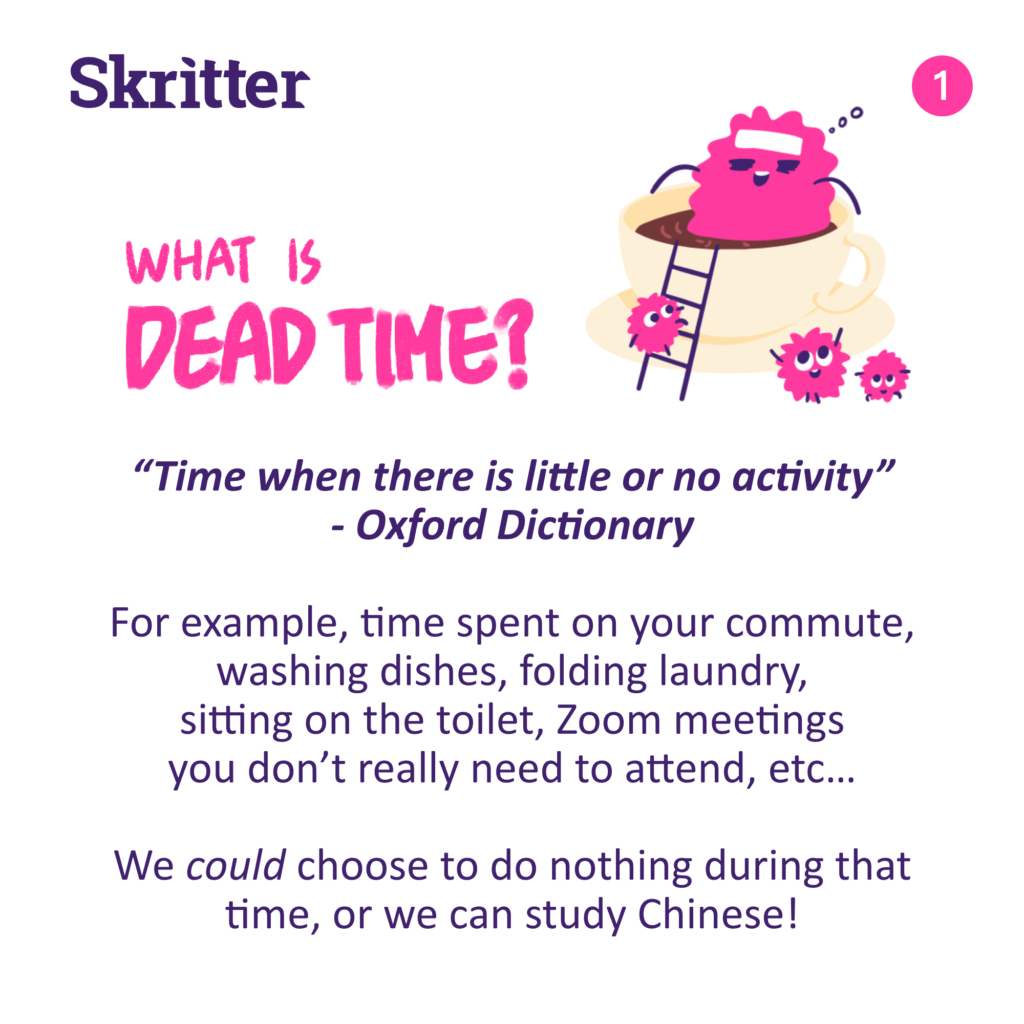 Podcasts
Short-form and long-form Chinese listening practice for all language levels.
Why we like them: Active or passive listening practice on virtually any topic and 100% free!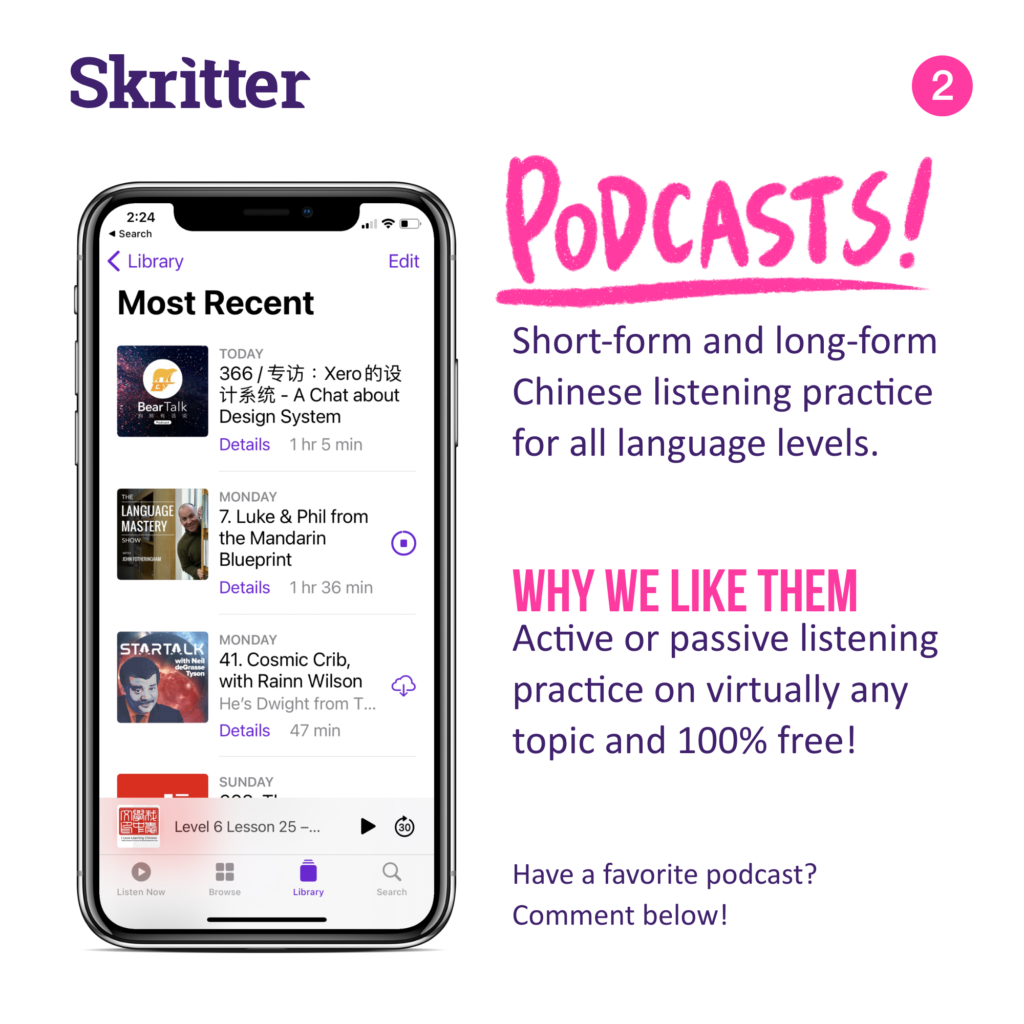 WordSwing
"Chinese practice through text adventure games, comics, and more."
Why we like it: Reading practice with a twist! You're forced to make your own decisions along the way! Learn more…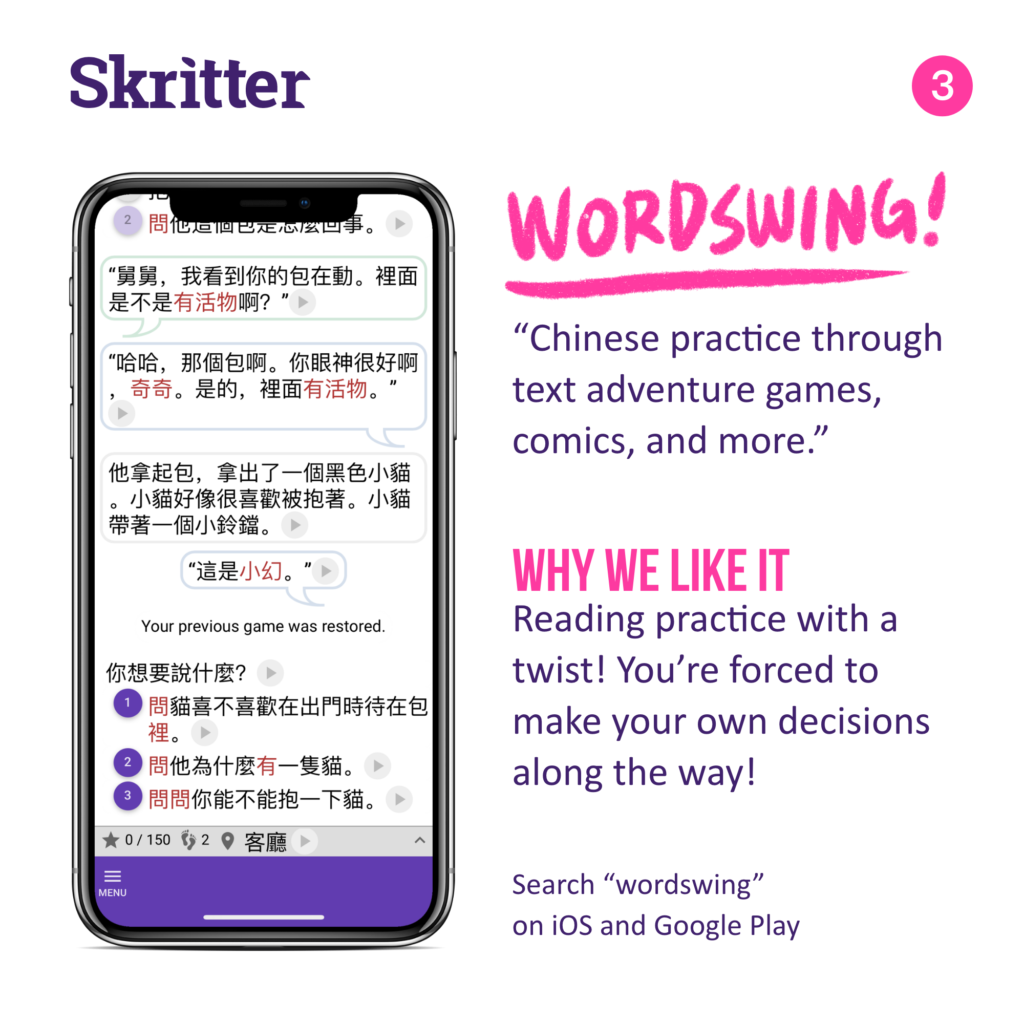 Instagram
Don't succumb to endless scrolling. Find some content creators and study their stuff!
Why we like it: Fun community. Tons of high-quality mini-lessons. Also, it is 100% free!
A Chinese reader app with easy word lookup and native audio support.
Why we like it: Easy to use. Good listening mode, and tons of advanced content.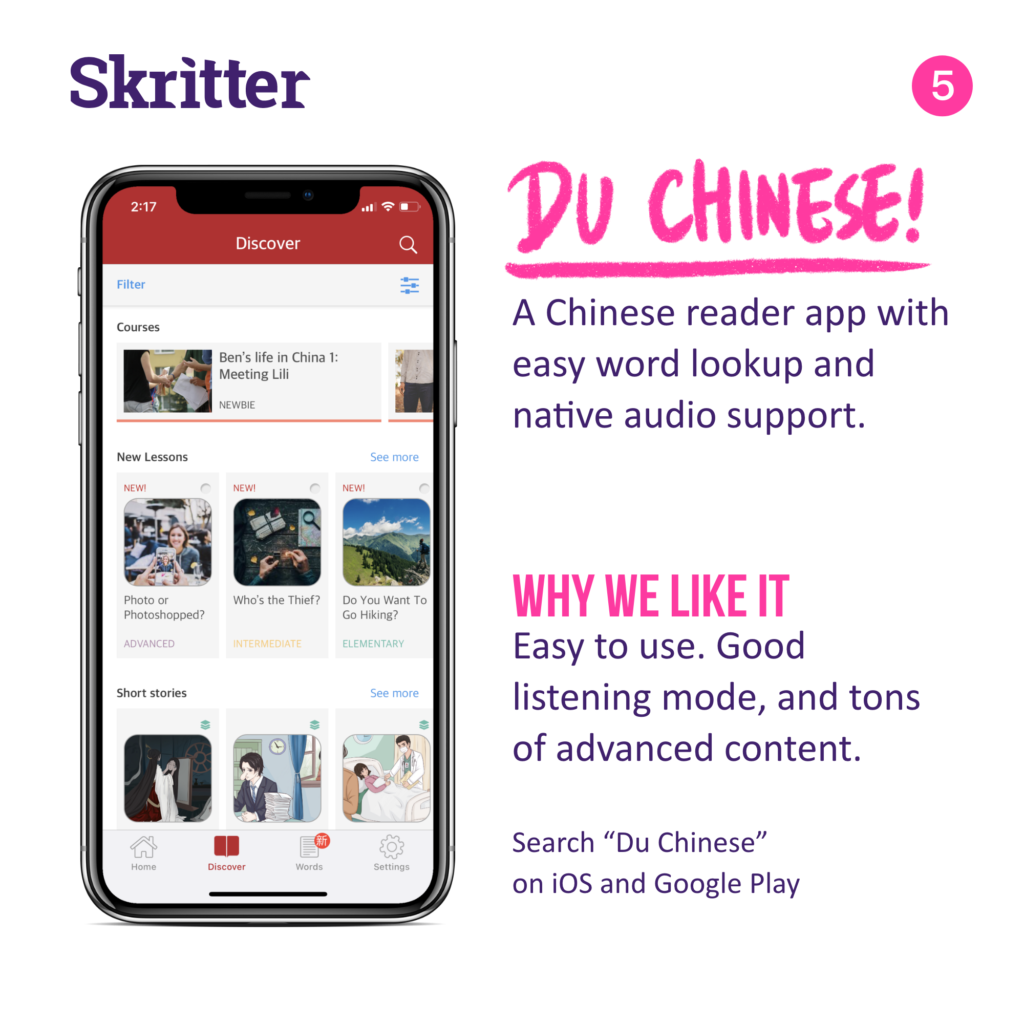 YouTube
Easily searchable, and filled with tons of awesome Chinese content creators. Perfect for a mini Chinese lessons.
One example of the many fun creators is Grace Mandarin Chinese. Skritter also makes regular language videos that you can enjoy for free.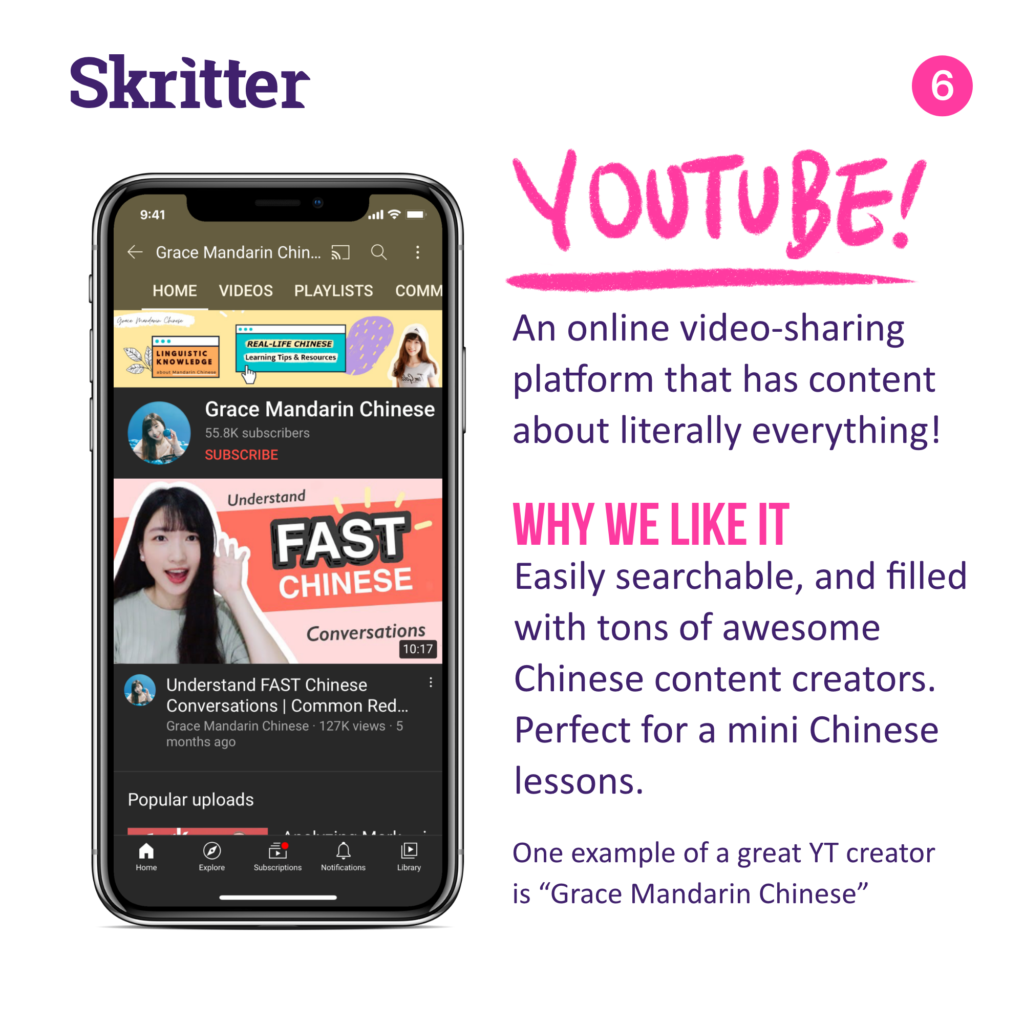 And of Course, Skritter
The #1 character writing app with 100's of textbooks, SRS review mode, and fun in-app videos!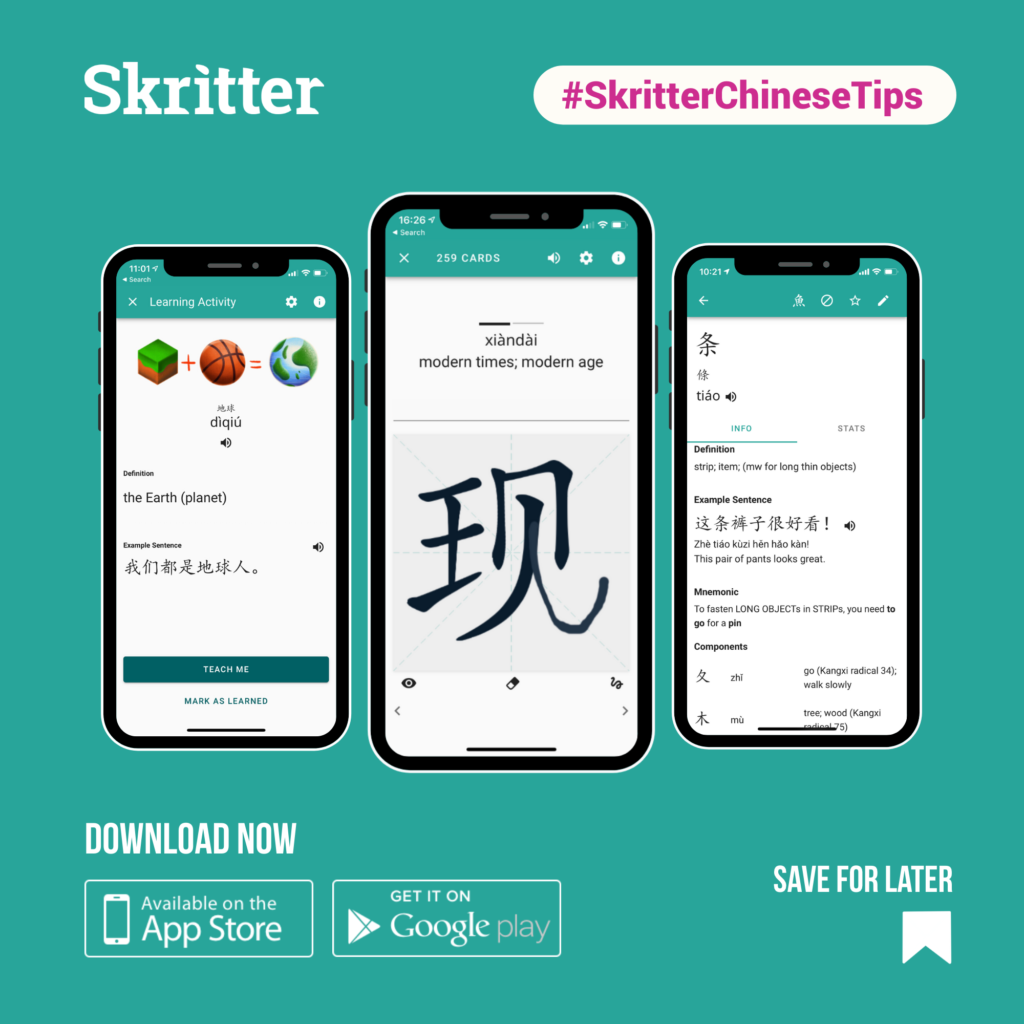 How do you study during your dead time? Let us know in the comments below.