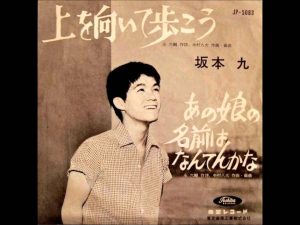 Often times the best study tactic is the one you enjoy most. Music is an incredible way to study a language without feeling like you're "studying", and songs have the tendency to get stuck in people's heads (and repetition is key to learning things). Not to mention it certainly doesn't feel like flashcards or a drill. It's also a great way observe and absorb culture which is always essential, but can be particularly important for some languages like Japanese. It's not surprising some people who become proficient in a second language like English for example, sometimes say they owe a lot to either music or television, two things people as a whole are generally interested in and can offer great ways of learning.  If you want more tips on how to make studying more efficient and fun, check out this post: Study Smart, Not Hard
This series of posts covers Japanese songs, along with their lyrics, and translations so you can make sure you learn every word.
When translating Japanese, and especially for things like subtitles which are timed, there are times when the English translation sounds more natural when the line order is switched or combined, based on how the lines are broken apart in the lyrics in Japanese and the word order, since for instance what is sometimes said at the end of the sentence would be the beginning of what's said in the English sentence. There are also times where something doesn't match nuance, and so what's said is actually somewhat changed. However when going the interpretation route versus direct translation route, the translation won't always follow the flow, and also roughly match the English translation line by line. Since this is a song, and the musical emotion is timed with the Japanese lyrics, I've kept it as close to the Japanese flow as possible as far as what line corresponds to the English translation. Needless to say this might sound unnatural in English or a bit like Yoda in places, but butcher the song's flow I want not! 
For this one, let's do: 上を向いて歩こう (Sakamoto Kyu / "Look up and walk"), also known as "Sukiyaki"  in English speaking countries, (a Japanese food that has nothing to do with the song), because you know, that's Japanese too.
---
Japanese Lyrics:
上を向いて歩こう
涙が零れないように
思い出す 春の日
一人ぼっちの夜
上を向いて歩こう
滲んだ星を数えて
思い出す 夏の日
一人ぼっちの夜
幸せは雲の上に
幸せは空の上に
上を向いて歩こう
涙が零れないように
泣きながら歩く
一人ぼっちの夜
(口笛)
思い出す 秋の日
一人ぼっちの夜
悲しみは星の影に
悲しみは月の影に
上を向いて歩こう
涙が零れないように
泣きながら歩く
一人ぼっちの夜
---
English Translation:
Look up and walk
So the tears don't fall
Remember, that spring day
Lonely night
Look up and walk
Count the blurred stars
Remember, that summer day
Lonely night
Happiness is above the clouds
Happiness is above the sky
Look up and walk
So the tears don't fall
Walk while crying
Lonely night
(Whistling)
Remember, that fall night
Lonely night
Sadness is behind the stars
Sadness is behind the moon
Look up and walk
So the tears don't fall
Walk while crying
Lonely night
---
・The verses of the song describe his memories and feelings. The song was written while walking home from a Japanese student demonstration protesting continued US Army presence, expressing frustration at the failed efforts, but the lyrics were rendered purposefully generic so that they might refer to any lost love.
・滲んだ or "Blurry" is used to describe the stars, since the speakers eye's are blurred with tears.
・"Behind the stars" or "behind the moon" is indicated with 〜の影に, or "in the shadow of 〜".
This song has a wikipedia entry:
English: https://en.wikipedia.org/wiki/Sukiyaki_(song)
日本語:https://ja.wikipedia.org/wiki/上を向いて歩こう