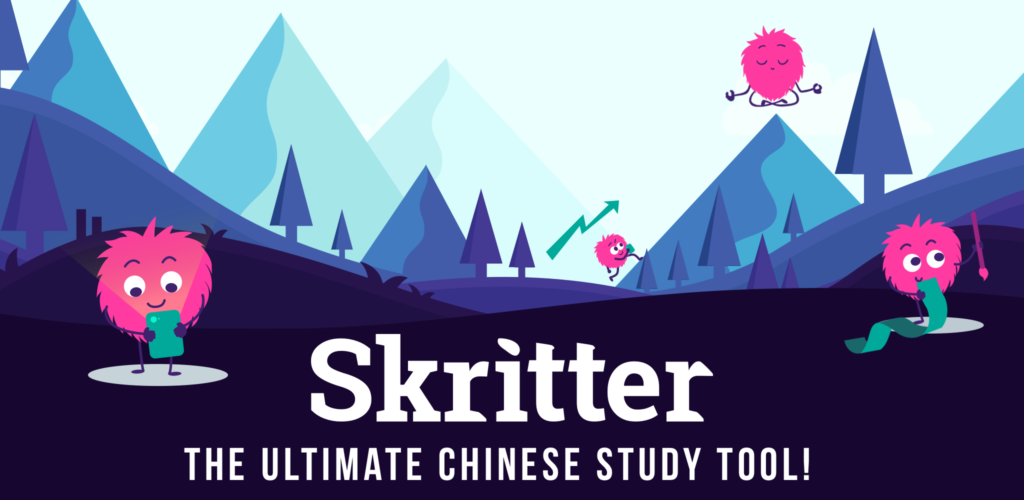 The wait is over. Skritter's new mobile app is finally 100% released on the Google Play store!
For the first time in the history of Skritter, the Google Play Store and the iOS App Store will share a common and unified app. And we cannot be more excited!
So, what's new?
Compete with other Skritter users on the new Time Attack
Daily Review and Continuous Review options to support your study style
A brand new Stroke Order Rules deck
New deck management options

Copy personal or official decks
Hide decks from your library and study queue
Reset decks for a fresh start

Hiragana stroke improvements for え, ぬ, の, ゆ, and か
Read the entire Skritter Mobile 3.3.6 Guide here. You can learn about the beta release that got us to this point, and what's coming up in the future over here!
Download today!
By the way, have we mentioned that the new Skritter mobile apps have a 100% free guest experience? No sign-up is necessary! Just download the new Skritter apps and try it out free!
Thank you to everyone who has been using this application while in beta, and to all of you who have supported Skritter since 2008. We couldn't have done this without you! This release marks the beginning of a new chapter for Skritter, and we look forward to continuing to make the Skritter mobile apps better and better.
Could you help us out?
Are you enjoying the new app? Please consider giving the app a 5-star rating and a review. It helps us out, and it helps new users discover the magic of Skritter.
Happy studying!
-The Skritter Team
---
Not feeling it (yet)? We hope this isn't the case, but we understand that change can be tough sometimes. The previous APK is still available upon request!
Be sure to email team@skritter.com with questions, comments, and feedback so we can keep improving things. And please remember, this isn't the end… but, just the beginning.